Updated: October 19, 2016
3 Biggest 100-Yen Stores You Should Know In Japan
100-yen stores are becoming more and more popular for foreign visitors. You can buy good products for only 100 yen(about 1$) per item. There are so many 100 yen shops in Japan, and these are the 3 biggest shops.
#1 Daiso
Daiso started their business in Hiroshima in 1977, and became the biggest 100-yen store now. There are more than 3000 shops including the overseas shops. Your country might have some Daiso stores.
It's been very popular for foreign tourists recently.
Daiso has pretty much everything you need in daily life; tableware, kitchenware, tools, stationary, household goods, leisure goods, and even food.
#2 Seria
Seria is the second biggest 100-yen store company in Japan, but Seria doesn't have overseas stores yet. There are about 1300 shops across Japan.
The target of Seria is women. The designs of their products and interior are colorful and kind of cute.

Even though they don't sell food, Seria focuses on DIY products because many Japanese ladies like "petit DIY" nowadays like making a small garden on the veranda.
#3 Can☆Do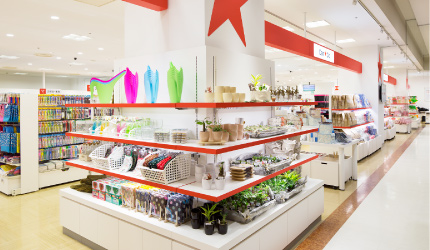 Can Do is the third biggest one and it has about 800 shops in Japan and some Asian countries. What makes Can Do different from the others is that Can Do has started online shops to make their business bigger.

The variation of the items is almost the same as the ones of Daiso.
There is an original dog character of Can Do called "One Do". Believe or not, there are some customers who go to the store to see One Do.